CONTEMPORARY CABINETRY STYLE
Contemporary design is sleek and minimalist by nature, giving your home a streamlined and clean look.
From sleek cabinetry to sophisticated color schemes, contemporary cabinetry blends modern design with a minimalistic aesthetic. This mixing creates a distinctive look that transcends trends. Contemporary also refers to a style that is current to the present era but may borrow from its design predecessor, modern design. Contrastingly, modern design can feel cold, limiting, and overtly minimal.
Contemporary kitchen & bathroom cabinetry by design is simple and functional. With this in mind, think flat-front cabinetry, elegant fixtures, stone features, wood accents, and stylish tile. This method is very non-traditional and gives a clean and spacious appearance. Calming and serene, contemporary design, therefore, creates a warm space with relaxed sophistication.
Contemporary Cabinetry – In the Kitchen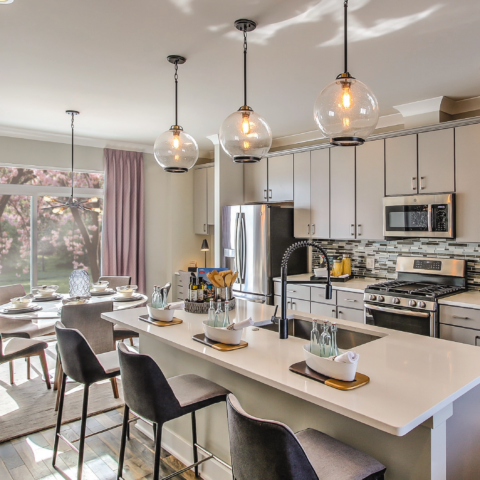 Contemporary Cabinetry – In the Bathroom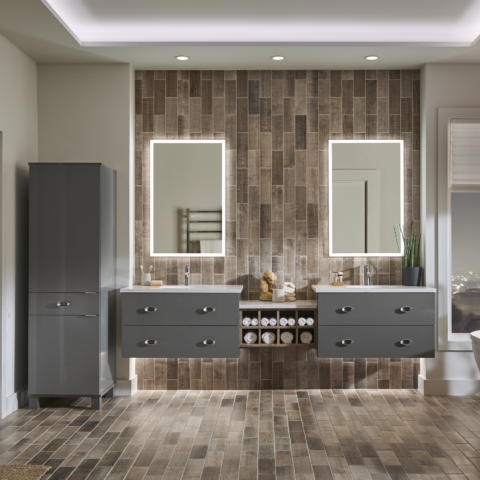 When creating your contemporary bathroom or kitchen, be sure to incorporate these key elements:
+ Color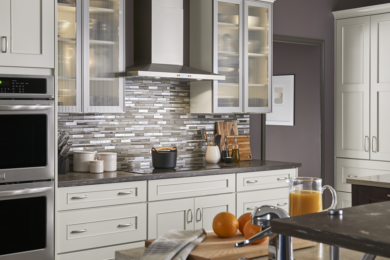 Think white, bright, and full of light. For example, using soothing grays, neutrals, and white always appears clean. Also, this is an ideal option that stands the test of time. Contemporary kitchens are the epitome of the sleek, minimalist layout.
+ Metal Accents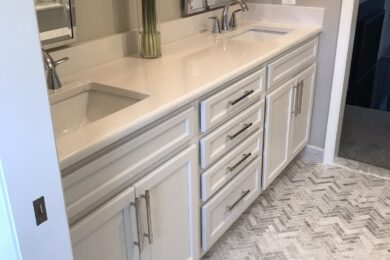 When it comes to kitchen and bathroom faucets, there are many metal finishes to choose from. Metals like stainless steel, nickel, and chrome are trendy in contemporary design because they provide a sleek finish and clean look.
+ Texture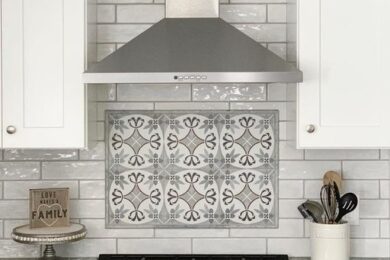 Mix it up! Textures can be used in different aspects of a remodeling project and can bring a 'homey' feel to modern designs. There are natural and manufactured elements you can incorporate into your design, like wood, stone, metal, and glass. When using texture don't use too many colors or it will look chaotic.
+ Wood Tones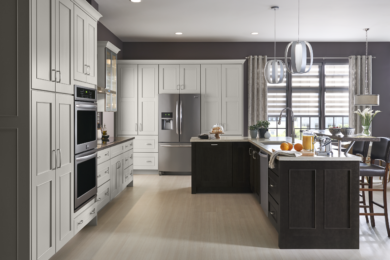 When it comes to choosing wood surfaces, contemporary designs usually feature very light or very dark tones. From cabinets to walls to countertops, use wood in unexpected ways or in unexpected places to make a statement. Remember though, the key to effective contemporary design is to not clutter your living space.
+ Lighting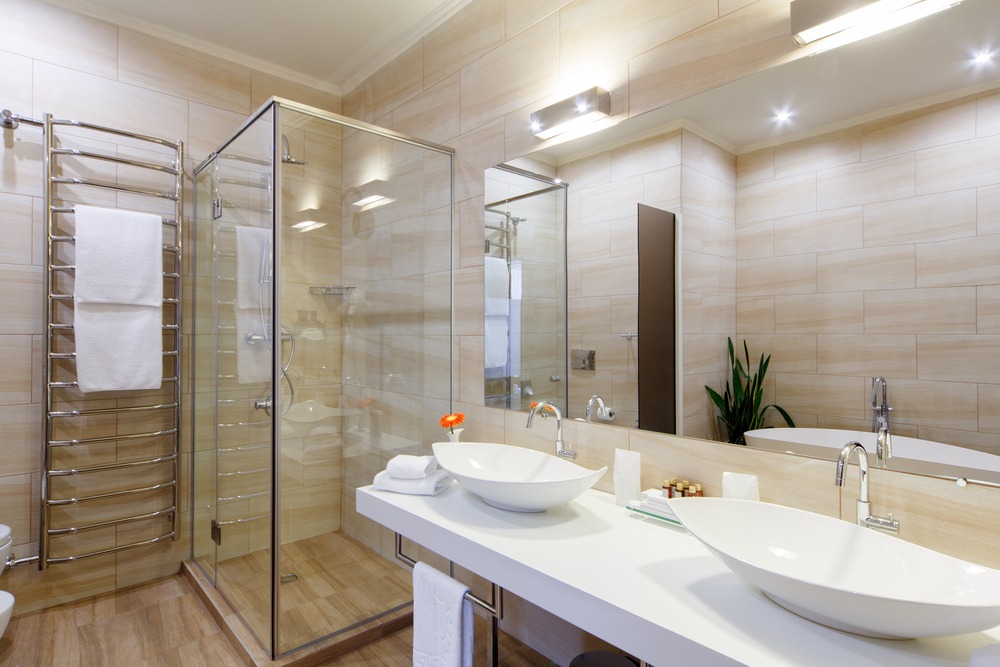 Contemporary light pieces are designed to make a mark. So, this style tends to favor simple designs, versatile fixtures, and an unconventional approach. Therefore, look for lighting fixtures with fascinating shapes that draw attention and enhance the visual appeal of your space.
Our homes are more than where we live; they're where we make memories. Merrell Building can provide you with design concepts and recommend layouts to make your new space feel like home for years to come.