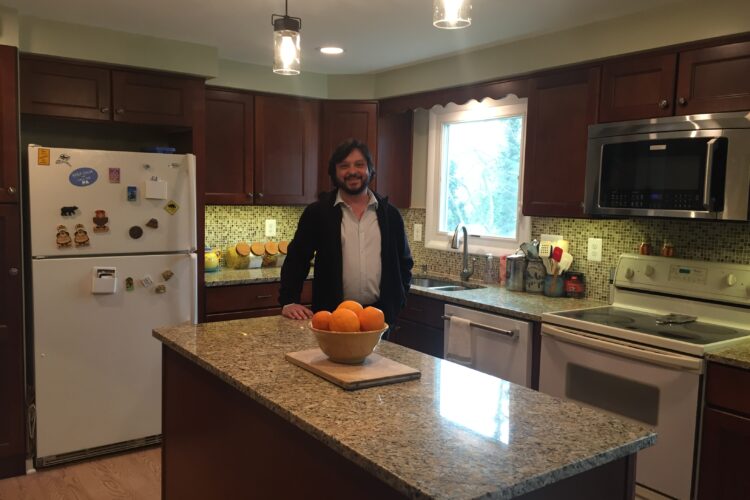 Taking Back the Dining Room & Kitchen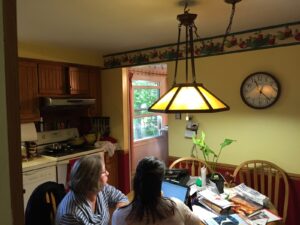 John and Alison had been considering a remodel for almost two years for their Columbia MD kitchen. An open kitchen concept, combining the kitchen & dining rooms, would create additional space currently being unused. They had a lot of wasted space, but ironically, they wanted more space. In their kitchen, there was also floor and carpet damage from the dishwasher leaking. They were additionally concerned about a lengthy renovation project.
To create the open kitchen concept, Merrell Building Enterprise provided three design options for John and Alison.  The company assisted with multiple issues that came up during the remodel. The HVAC returns were not compatible with the new design and needed reconfiguration. The design team also worked with the couple on the island placement to increase functionality. During the remodel, Merrell helped the family by creating a temporary cooking station so that the inconvenience was minimal.
THE FINAL PRODUCT
The result combined the space in the formal dining room and the kitchen by removing the wall between them. The project manager made sure that the dishwasher leak got fixed, and the renovation team enlarged an exterior window for more natural light in the kitchen.
Homeowner, Alison, is delighted and very happy with the new open kitchen concept. Her only complaint is that she has so much cabinetry space; she cannot find anything now.
Dining room is now usable space because it's connected to the kitchen
Items in the kitchen all have homes in new cabinetry
Updated and modern kitchen
Increased valuation of home